Speakers and topic from Saturday morning
Michael Bohmeyer from Mein Grundeinkommen
On the Basic Income
About Michael:
Michael is a web-developer and the founder of many start-ups since he's been 16. Now he is engaging in the fight for basic income for all. For him, a basic income is the synonym of freedom and humanity without conditions. Two components of a better society!
What is he going to talk about?
Since summer 2014, the website "Mein-Grundeinkommen.de" raises money through crowdfunding to finance basic income for everyone. Once enough money is raised, the ones receiving the basic income of 1000€ are chosen randomly. Thanks to the platform, 100 people should be getting a basic income of monthly 1000€ this year, thus creating a micro-socialsystem. Can that change the position of the State regarding basic income? Discussion is open!
MakeSense Berlin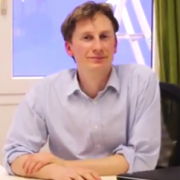 Matthias Hamann from the Berliner Stadtmission
on "is refugee a buzzword?"
About Matthias:
Matthias is the director of a refugee shelter and in his spare time runs a volunteer organisation that creates mentoring relationships between students and disadvantaged children. He's also teaching rhetoric to diverse publics amongst which a jail in Brandenburg. Before he worked 5 years with homeless people and wrote articles as a freelancer journalist for several German newspapers. He was running the debating society of the University of Potsdam and is currently vice debate champion of Germany.
What is Matthias going to talk about?
Based on his experience with homeless people, children from disenfranchised backgrounds and now his work with refugees, Matthias will talk about the reaction among the society towards supporting those groups.
His thesis is the following one: As citizens we support the groups that are easy to handle. Homeless people have the least support, disenfranchised children get more but currently refugees are the buzz. And refugees are easier to support, because a lot of them are educated, speak English and have very good social skills.
To be provocative: Isn't it better as social entrepreneur to support the refugee girl from Syria with an academic background than the homeless old man, who is an alcoholic?
MakeSense Berlin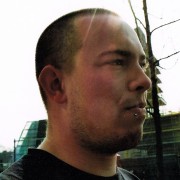 Gregor May from Premium Cola
on Social enterprises from the inside
About Gregor:
Gregor founded an anarchist organization, became a librarian, worked with homeless and drug addicted people abroad. He is in favor of Co-Ops and collectively-run enterprises. He works with Premium Cola since 2012.
What is Gregor going to talk about?
Today there is only one way to run modern companies and we learn that while studying fancy MBAs.
For Gregor, all that's wrong, wrong, wrong! The way companies are organized and thinking can be changed for the better. Let's change social enterprises from the inside and learn it the amateur's way.
Join the conversation!
MakeSense Berlin
Georg Tarne from Soulbottles
on Holocracy
About Georg:
Georg studied political sciences in Vienna before stopping it all. He has a background in violence-free communication and entered the social enterprise world through this channel. He became a "Pioneer of Change" before engaging in founding his own social start-up: Soulbottles, selling the world cleanest and sexiest drinking bottles.
What is Georg going to talk about?
Georg founded Soulbottles 2 Years ago, and the company is already a success-story. But isn't this success due to much more than the product? Soulbottle is following the scheme of holocracy for his organization. Georg tells us more about holocracy and how it helps running a company smoothly.
MakeSense Berlin
Daniel Nowack from Yunus Social Business
on Social Impact Assesment
About Daniel:
Daniel is responsible for heading YSB's activities in Albania and Kosovo. The YSB operates in seven countries with intensive accelerator programs for social entrepreneurs and social business funds.
Prior to YSB, Daniel was CFO for a German incubator for mobile and online startups, where he signed responsible for financing rounds, reporting structures and legal setups of multiple organizations. Before that, he was Project Manager for the Grameen Creative Lab, where he worked with corporations and non-profit organizations and played a key role in organizing the Global Social Business Summit 2011 as well as the first German Social Business Forum.
What is Daniel going to talk about?
Daniel will focus on the outcome of social businesses, and how you can analyze the impact a social business can actually produce: social impact assessment and impact measurement are the two steps to bring social business to the next level.
MakeSense Berlin
Janne Willems from Seize your moments
on Touring the world
About Janne:
Janne is a trailblazer who walks up to strangers to ask them to draw a beautiful moment. Just to cheer up people and connect them. Since 2010 more than 7000 people joined, spread over 27 countries. It's no coincidence her favorite days during the Seize Your Moments World Tour included a stolen laptop, a missed flight and a transport by the Royal Flying Doctors Service.
What is Janne going to talk about?
Janne is going to share her story of the Seize Your Moments World Tour. During her World Tour she travelled 27 countries to ask people to draw a beautiful moment of last week. Not only is it a wonderful story about connecting people, it can also be taken as advices for future social entrepreneur, as Janne financed her tour thanks to crowdfunding and crowdsourcing. She's got a lot to tell on how to deal with setbacks and doubts - and how you can make it anyways!
MakeSense Berlin
Boris Moshkovits from d.day Network
on Crowdsourcing for social enterprises
About Boris:
Boris Moshkovits is a freelance consultant and a digital strategist based in Berlin. He is the co-initiator of the event series d.day – currents of the digital age exploring major shifts and social change through digital innovation. In addition he is the co-curator of the Roundtable for Turkish-Jewish dialogue of the American Jewish Committee Germany, actively contributing to the mutual understanding of minorities in Germany.
What is Boris going to talk about?
To measure our successes it is important to map out our goals and benchmarks accordingly. Often these initial steps lack clarity and the introduced tools, help to establish a healthy perspective and foundation. Boris will tackle the following issues:
- How do crowdsourcing strategies apply to the social and non-profit sector?
- Which tools and platforms exist and how can they be utilized for the goals of Social Entreprises and NGOs?
- How can you measure the success of crowdsourcing instruments with choosing the right strategy and by defining the goals?
- Which are the current developments and innovation in the field of crowdsourcing?
- How to maximize the effects of involving the crowd(s), including volunteers, supporters, investors, and other stakeholders?
MakeSense Berlin
Reza Solhi from SAP
on the Code Week Africa
About Reza:
Reza is the embodiment of multicultularism: born in Asia, grown up in Europe, worked in America, studied in Australia and now co-creating social impact in11 African countries through africacodeweek.org! As a world citizen currently working for SAP in the field of CSR, Reza is passionate about Social Entrepreneurship and Innovation. So much that he co-founded Be an Angel e.V., a platform for all people socially engaged to discuss and exchange about their projects.
What is Reza going to talk about?
Reza will address how Technology and Social Entrepreneurship can change the way we work and do good. Most importantly he wants to find out with you how we can serve the social entrepreneurship community by using our talents and hearts.
To link tech and social entrepreneurship, SAP introduced the Africa Code Week project. This continent-wide initiative will bring hundreds of coding workshops to 20,000 kids and youth across 11 countries in Africa and will be developed on a large scale to Europe.
MakeSense Berlin
SenseCamp Berlin is a great opportunity to connect with a global crowd of influencers and tastemakers. To learn more about opportunities to support with SenseCamp and gain visibility, engage with talented leaders, and know what's next in social innovation and entrepreneurship, please see our sponsoring information.